You're an expert in your field but you struggle to deal with the back-office work vital to your business success. You are overwhelmed with so many options. And each article you read recommends a different "best" method.
You've tried various solutions that haven't worked. You have to find a better way.
You can go from chaos to clarity with the tools to …
Start each day knowing what do to first

Eliminate email overload 

Find information/documents quickly

Be and stay organized

Manage your time and schedule effectively
I identify and create solutions to streamline your back office tasks, then I teach you how to use them. With these solutions in place, you'll do more in less time so you can love being in business again.
Take Control and Run Your Business… instead of your business running you    
Do you wonder how the day went by so fast? You worked hard, even put in some extra hours… and still didn't get everything done. Looking back at the day, it feels like you did a lot yet accomplished little.
After serving clients all day, your evenings are spent doing invoices, social media posts, and answering emails. You wish you had time to spend with your family and friends. Some time for yourself would be nice too.  
It's not about having time but rather about using time to your best advantage.
From Overwhelmed to Organized
Sometimes it's overwhelming and exhausting, but it doesn't have to be.
I make your admin work simple… that's right SIMPLE.
When you have solutions in place to manage back-office work, you'll get more done in less time and your efforts will produce the results you want.
With Time-Saving Solutions, you'll save 8 hours a week!
Signature Service
Time Saving Solutions for Solopreneurs
Can show you how to save 8 hours a week … and a ton of overwhelm!
Let's talk … Schedule a Complimentary 30-minute Discovery Session
My Process is Simple
Over 60 days we'll engage and consult virtually to identify, create and customize solutions for your back-office work and I'll provide all the training and support you need to get real results.
Before you know it, you'll be using the tools, saving you time and frustration and you won't have to worry about missing important items. 
Time-Saving Solutions
Grab your copy of the quiz to find out where you are losing time.
Here's What We'll Do Together.
Step 1: Discover
Explore what systems you use now, your biggest challenges and where improvements are needed.
Step 2: Create
Develop and implement simple solutions that meet your needs.
Step 3: Optimize
Customize the solutions so they work best for your unique situation.
What You'll Get
Nine one-hour calls, one each week

Email support between calls

Training for each tool we create

Custom solutions that are right for your tech skills, budget, and business needs
No secret tricks or shortcuts… just proven tools and methods that will streamline your back-office work so you can get organized and make the most of your time. Are you ready to take a new road?
Here's what to do next

.
Click the button below to schedule your free Discovery Session. I'll answer your questions, get to know you and your business and make sure this is a good fit for you.
Why Work With Me?
I've been where you are.
I understand how overwhelming it is to do everything yourself. When I opened my business, I struggled to stay focused and wasted a lot of time. Once I learned how to cut through all the clutter to find methods that work, I had more time to grow my business and do the work I love.
Using my 20+ years' experience, I'll help you streamline your admin systems so you can save time, grow your business, and focus on doing the work you love.
Together we identify your needs, then I create simple systems with actionable steps so you can take control and love being in business again!
Solopreneur doesn't mean you have to do it all yourself.
Looking for a different service?
Choose from the offerings below or contact me for a custom quote. Elaine@AvenueAdmin.com
GPS for Solopreneurs $397
You're an expert in your field but may not know how to set up the back-office work vital to your business success.
Together we'll identify your GOAL, PLAN, and STRATEGY so you have a solid foundation that will support your success.
Email Marketing System $497
A simple, effective way to stay connected to your clients and prospects.
Full set up including account creating, importing contacts, email template with banner.
Does not include content.
Graphics
Get Quote
Make your marketing pop with custom graphics.
● Social Media Cover Images
● Email Marketing Templates
● Newsletters
● Website Banners
Your Virtual Admin Problem Solver
Are you short on time, but big on goals?
Do you feel busy, but not productive?
How did it get so late so soon? It's night before it's afternoon.
December is here before It's June. My goodness how the time has flewn.
How did it get so late so soon?
~ Dr. Seuss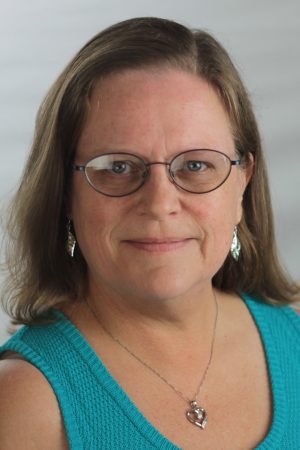 I'm Elaine Sellers and that Dr. Suess quote described most of my days until I found ways to simplify the back end of my business. Some time spent of identifying where my time went and finding processes to systematize my work opened up hours of time and allowed me to work on my business instead of drowning in it.
Now I am passionate to help service-based solopreneurs – like you – to develop similar solutions and provide support in implementing them – so you can focus on growing your business.
We all have talents and skills to share with the world. Yours are not mine and mine are not yours – yet we can each succeed when we focus on using our own unique talents.
I'm Known For:
Creating Simple Solutions – taking complex ideas and turning them into easy to follow steps.
Managing tasks – organizing, sorting, tracking and scheduling
Learning & Teaching – finding the best tools for your tasks and teaching you how to use them.
Serving Others – It's my passion.
Developing Processes – for email, files, time management and other back end activity.
For over 20 years, I have supported individuals, departments and business in a variety of roles across a range of industries. I use my insight, experience, and expertise to solve problems to make your job easier.
When I'm not working on your business or mine, I enjoy a simple life in Chester County, PA focused on faith, family and friends. I like to cook, sing, play word games and watch good shows on TV. Most Saturdays you'll find me jamming with my family band or creating a new recipe to share with those I care for.
Relationships are the heart of my business.
"I love meeting new friends… especially other solopreneurs. Let's get acquainted. Email me at Elaine@AvenueAdmin.com or schedule a no-obligation Discovery Call below. I look forward to meeting you!"
Elaine's help has saved me time and anxiety and boosted my productivity. All of the changes she helped me implement were real and relevant to my situation. She supported and underlined what I was already doing that served me.
As she learned my challenges, her suggestions were really appropriate for me, building on what I was doing. For instance, she suggested using a feature of Google that I was unaware of, despite years as a user. Most important, she will work with you hands-on to clear up any chaos from the past and get a fresh start.
As a solo entrepreneur, I found I had my hands full trying to keep up with the demands of the business and welcomed help from Elaine in improving my productivity and time management skills, as well as become more familiar with and confident using some of the business applications available today. Elaine helped me focus on systematic organization and streamlining of my email inbox, email marketing, file storage, contact management, time use, scheduling, and task management.
Elaine is flexible and non-judgmental in her teaching style, adjusting her approach toward areas of the most need. The solutions she offered me were immediately useable and provided me with the tools I require to better manage my schedule and streamline my workday. I would highly recommend Elaine for your business.